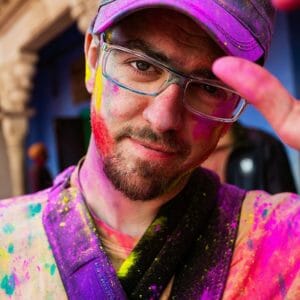 Marco Bottigelli is an acclaimed travel photographer and leader of international photography workshops spending his working life photographing some of the most beautiful locations in the World.
With 10+ years in the field, he finally turned a part-time job into a full-time travel photographer freelance career since 2015, focusing exclusively on producing high-end commercial travel images and accompanying customers across nearly every continent to experience the beauty and the challenging of the travel and landscape photography.
Since 2014 he's also started his own business in the photography industry as co-owner of clickalps.com, a Premium Travel Photo Agency based in Italy.
Today his images are directly represented by the leader boards in the Travel and Creative markets, and regularly hit the most prestigious publications on magazines, travel guides, calendars, newspapers, and books worldwide, and are often chosen by global marketing agencies for corporate advertising campaigns.
Combining an accurate shooting timetable, meticulous in-camera techniques and advanced post-processing skills his images are distinctively recognizable as vibrant, colorful and emotional. As a result many of his photos have been featured by the most widely renowned publishers including Lonely Planet, National Geographic, Rough Guide, DK Eyewitness, Fodor's, ADAC, Berlitz, GEO, Michelin, Virtuoso, Anaya Touring, Editoriale Domus, DuMont, Merian, Daily Mail, The Mirror, Conde Nast Traveler, The Guardian, Campari, Travel House Media Gmbh and many others