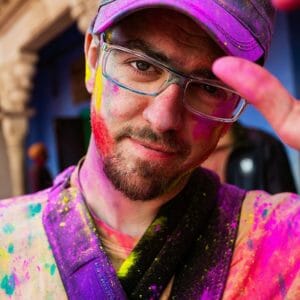 My first venture into travel photography was in my mid-20s after the first trips across Europe and Asia, as a natural consequence of a spontaneous passion for travelling.
In 2014 I started my own business in the Photography industry being co-owner of ClickAlps, a Premium Travel Photo Agency and School of photography based in Italy.
With 10+ years in the field, since 2015 I finally turned my passion into a full-time Travel Photographer freelance career, focusing on producing high end commercial travel stock images and leading international workshops.
Today my images are directly represented by some of the leading agencies in the Travel and Creative markets, and regularly hit the most prestigious positions on magazines, travel guides, calendars, newspapers, and books worldwide, besides being often chosen by corporations for global advertising campaigns.
My creative style is distinctively vibrant, colorful, and clean, with an obsessive attention to details.
Since 2015 I regularly teach workshops leading photo tours across Italy, Europe, Africa, and Asia teaching photography on the field in the most amazing locations of the planet.